Browsing articles in "BLOG"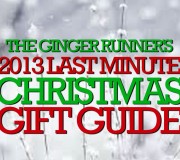 Hey, listen, I get it. We all turn into last-minute shoppers right before Christmas. Lucky for you, I've put together a list of 12 items that are awesome and easy last minute gifts for those endurance athletes that you know (and still need gifts for!). Enjoy!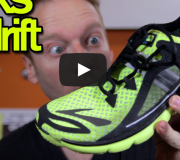 So the Brooks PureDrift (http://runningshoes.com/mens-brooks-puredrift/nightlife-black-euro-blue-silver) has been out for some time now, but I've wanted to get my feet into it since it's release. FINALLY, I have the chance to review them and while they're a fun, fast shoe that really caters to light, efficient and fast runners, they have some issues that bug me. While the upper is soft, light and comfortable, it bunches in the toe box. While the toe box is wide […]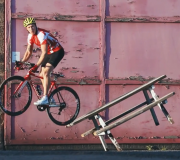 This is some of the most skilled road cycling I have EVER seen. Seriously. I mean, Road Bike Party 1 blew my mind, but the backwards, front-wheel, downhill wheelie??? Yeah. Fuck me with this video. Martyn Ashton brings along Chris Akrigg and Danny MacAskill as they rip up some local bumps. I can't help but cringe every moment I expect those Colnago frames to crack. They're obviously strong like ox! ENJOY!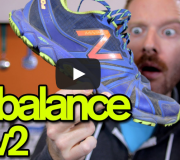 It's been awhile, but I finally put my feet back into some New Balance goodness. The best part about the 1010v2 (http://runningshoes.com/mens-new-balance-1010-v2/blue-yellow) is that I LOVE THEM! Seriously, they have everything I want and need in a trail shoe and hit the mark on all accounts. They are light, flexibile, have an amazing toe box, a comfortable upper, some protection underneath, and just feel nimble and awesome. The only negatives are that they could potentially […]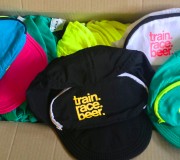 You have been so patient, my friends. After months of teasing, they are FINALLY HERE! I am offering 4 types of CapSacs for you to enjoy. There are 2 Limited Edition colors (Black and Teal) and 2 WICKED Limited Edition colors (White & CMYK - Sold Out). This is the first time I've used ebay for something like this, so please bare with me as I figure out shipping (which I imagine will be a cluster […]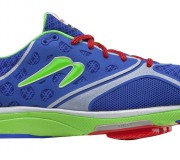 This morning, I was greeted with an email in my inbox that all runners and running bloggers love to get: "Newton Running 2014 Trainers Offer More Pop Than Ever!"  That's right, there will be some huge improvements (that I am VERY excited about) trickling across the Newton shoe line. The main improvement is that of a FIFTH lug on the Speed and Mileage models (the Distance, Motion and Gravity shoes). HELL YES. As you can […]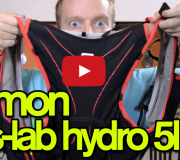 After a lot of deliberation regarding which pack to get as my next review pack, I opted for the new Salomon 5L S-Lab pack. I couldn't be more happy with my decision. This pack is PERFECT for those runners looking for something extremely light and minimal, though not lacking in the storage department. This pack is crazy comfortable, extremely nimble, fits like a glove, has plenty of room for multiple bottles, some layers, nutrition, a […]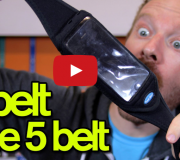 The rad folks at TuneBelt sent me one of their recent phone belt models for the iPhone 5 (iphone 5s, 5c, 5, etc are all compatible). While I don't like wearing belts seeing as they can be uncomfortable and restricting on longer runs, this one is a comfortable, soft option. The neoprene fabric is quality and stretches a good amount. Some of the downsides are that the straps are crazy long and may require cutting, […]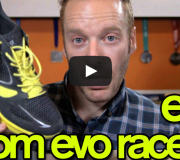 So, Ecco recently contact me and asked if I'd like to review a pair of their BIOM Evo Racer Lite. Never one to turn down the opportunity to review a new pair of kicks, I obliged, not fully sure of what I would get. I am happy to report that I have enjoyed my time in the Evo Racers more than I expected I would. They are a fast, responsive 5mm drop shoe utilizing a […]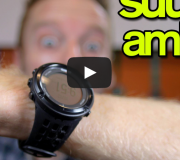 So i've been rocking the Ambit2 for a few months now in hopes of getting a good idea of how this watch compares to not only the original Ambit but also the Garmin Fenix. After a number of issues with the Garmin Fenix dropping signal, restarting and failing despite plenty of battery life, I knew it was time to switch to another watch. Now remember, this watch is primarily for adventure runners, ultra runners, explorers, […]
Tweets by @TheGingerRunner
CURRENT RECORDS
10k (TRAIL): 00:58:10
11k (TRAIL): 01:08:51
15k (TRAIL): 01:24:01
21k (TRAIL): 02:29:27
HALF MARATHON: 1:47:42
FULL MARATHON: 3:43:58
50k (TRAIL): 05:47:54
50m (TRAIL): 11:09:00
100k (TRAIL): 14:21:00