Browsing articles in "BLOG"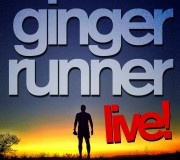 On today's episode we are joined by the one and only, Jimmy Dean Freeman. Not only is he a SoCal legend – creator of the SoCal Coyotes, ultramarathon runner extraordinair, and local coach – but he's also undertaking something very few humans have even attempted. He calls it the Original Six Hundo Challenge. Running 6 100 mile races over the course of a few weeks. In a row. In one season. INSANE. We're talking Old […]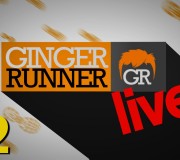 We get to pick the brains of 2 of Southern California's most successful race directors, Keira Henninger & Molly Kassouf. Keira just wrapped up the Leona Divide races and Molly is prepping for her big Whoo's In El Moro 50k/25k races. Get all your questions answered first hand by the race directors themselves! Keira's Links: http://keirahenninger.com/ http://twitter.com/keirahenninger Molly's Links: http://whoosinelmoro.com/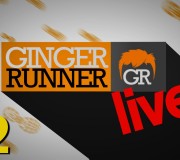 Kimberley (@MileLong_Legs) and myself recap the 2014 Big Sur Marathon. Apologies in advance for the mediocre hotel wifi as we are adventuring around California post-marathon awesomeness. Expect my race film to drop by the end of the week!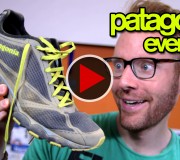 I've been a big fan of Patagonia gear for years now and recently started getting into their trail running line. Last year I remember hearing rumors of a new trail shoe that would sport a cushioned midsole and light, flexible upper. When they announced the EVERlong, I got excited. When they mentioned that ultramarathon super-star, Jeff Browning, had a hand in it's creation, I got REALLY excited. Now that I've put quite a few miles […]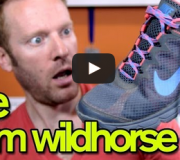 NIKE ZOOM TERRA KIGER Despite having issues with Nike kicks in the past, both the Nike Zoom Terra Kiger and Zoom Wildhorse blew my mind w/ awesome. This particular model shares a large number of similarities with the Wildhorse, but I would consider it the "race" version. Things that I like include it's light weight (~8oz), it's flexibility, the burrito-style upper, the upper materials, the grip & outsole and it's looks. All of these factors […]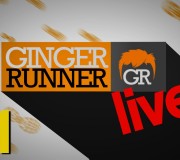 On today's Ginger Runner LIVE we are talking about the 2014 Boston Marathon, Meb's BIG win, Jeptoo's huge victory, Shalane's personal & American PR, and more! So much to talk about so grab a beer and let's have some fun! #BostonStrong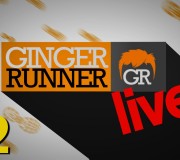 I am joined by Lake Sonoma 50 winner, Zach Miller, 4th place finisher, Alex Varner, 6th place female, Sally McRae, and Brazil 135 finisher, Josh Spector (Meet The Guy Who Ran 135 Miles Without Stopping And Filmed The Whole Thing)! We also are joined by Billy Yang to talk about Lake Sonoma behind the scenes! This show was a BLAST!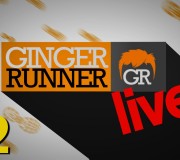 I am joined by Brandon Wood, creator of The Gearist. We talk shoes, running gait and how to pick the best pair for you! This show is NOT TO BE MISSED! 2 shoe geeks talking about shoes?? yes, please!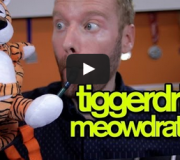 I finally got my paws on the highly anticipated Catpack TiggerDripper Meowdration 10L hydration pack. This thing is PURRRFECT for all sorts of trail running and meowrathons. It stands the rugged tests of the outdoors and performs flealessly. While the warranty is only for 9 lives, I don't anticipate there being any longterm issues with this thang. Go get one, now! LIKED: Fit Bladders Padding Adjustable Lightweight (10oz empty, 10lbs full) tiger sponge Meow sensor […]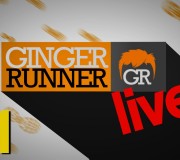 Coming to you LIVE from the great Pacific Northwest days after the Gorge 50k / 100k! With Billy Yang, Kimberley Teshima and your first look at the footage I shot while running the Gorge 50k! A very special thank you to James Varner and the whole Rainshadow Running crew for taking care of us and giving us a wonderfully unique racing experience. I will be back.
Tweets by @TheGingerRunner
CURRENT PRs
10k (TRAIL): 00:58:10
11k (TRAIL): 01:08:51
15k (TRAIL): 01:24:01
21k (TRAIL): 02:29:27
HALF MARATHON: 1:45:56
FULL MARATHON: 3:43:58
50k (TRAIL): 05:47:54
50m (TRAIL): 10:42:56
100k (TRAIL): 14:21:00