Browsing articles in "BLOG"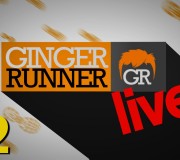 Ethan Newberry is joined by Chris Vargo, Billy Yang and Sally McRae to talk about Chris' win at Way Too Cool 50k, we talk race strategy, and Billy & Ethan talk about the LA Marathon – the hottest in the last decade!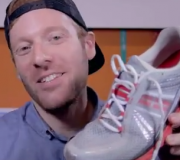 Ladies and gentlemen, I finally get to review the new Brooks PureConnect 3! (RunningShoes.com) I reviewed the original Brooks PureConnect and while I liked it for the most part, I had some issues with it after awhile. A lot of that original shoe carried on into round two, where not much was changed with the PureConnect 2. However, Brooks has incorporated a number of new changes in their third iteration and I have to say […]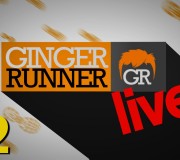 Tonight Chris Vargo and I are joined by the talented Sally McRae (Nike Elite) to talk about her recent SoB50/50 second place finish as well as drop some serious knowledge on those who are training for their first half marathon, full marathon or first ultramarathon. This is a must-see episode! We also debut the new Just The Tip segment with Vargo and premiere the Runner's Rant segment. I get to do a Quicky Question Quiz […]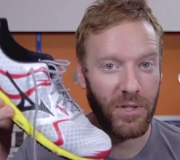 Ladies and gentlemen, the Mizuno Wave Hitogami (RunningShoes.com). It has been a number of years since I ran in a Mizuno shoe. I had real problems with the wave technology – the plastic layer in the heel – and couldn't get past it when I would wear the shoe. However, many of you have asked me to review them so I thought, why the hell not, let's try them again! And boy, I'm glad I […]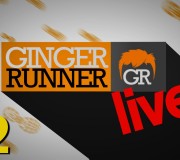 On Ginger Runner LIVE #3, we interview the legendary Gary Robbins, talk about his HURT 100 victory, showcase some new segments, and GIVE AWAY A BRAND NEW PAIR OF RUNNING SHOES courtesy of http://RunningShoes.com! FOLLOW GARY: http://twitter.com/gary_robbins http://GaryRobbins.ca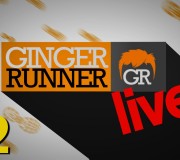 Tonight, we talk about race recovery and some of the best methods for helping you body bounce back after a brutal beating. Chris Vargo offers an elite perspective, Mile Long Legs joins us to offer a female perspective and we have a top 5 steps to recovery. Enjoy the episode, and we'll see you LIVE next week!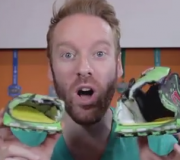 I love me some Newtons. I owe a lot of who I am as a runner now to getting into Newtons and dialing in my forefoot/midfoot strike. Now that I've been running a lot of trails and partaking in trail Ultramarathons, I was stoked to hear that Newton had been working on a new trail shoe called the BoCo AT (Boulder Colorado All Terrain?). Now that I've put some miles in the shoe, I'm pretty […]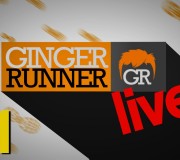 Our very first episode! I love working through technical glitches!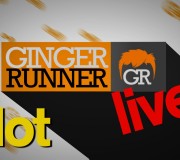 For the last year, I have been toying with the idea to do a live webcast where I get to interact with my viewers, answer questions, bring on guests, and talk all things endurance. It finally clicked that the only way I would move forward with the concept was to just do it. This is the pilot episode of my new endeavor, Ginger Runner LIVE. There are technical issues galore, but the content is exactly […]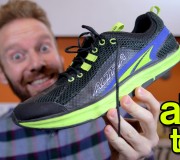 So after a few years of sending them emails, and dozens of you tweeting at them, Altra finally agreed to send me a couple of pairs of their shoes for review! I am stoked to have the opportunity to try these zero drop, wide toe boxed shoes of magic. Not only are they one of the few shoe manufacturers that work with zero drop technology, but they're fantastic at educating and promoting proper running form […]
Tweets by @TheGingerRunner
CURRENT RECORDS
10k (TRAIL): 00:58:10
11k (TRAIL): 01:08:51
15k (TRAIL): 01:24:01
21k (TRAIL): 02:29:27
HALF MARATHON: 1:47:42
FULL MARATHON: 3:43:58
50k (TRAIL): 05:47:54
50m (TRAIL): 11:09:00
100k (TRAIL): 14:21:00