Browsing articles in "REVIEWS"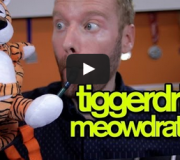 I finally got my paws on the highly anticipated Catpack TiggerDripper Meowdration 10L hydration pack. This thing is PURRRFECT for all sorts of trail running and meowrathons. It stands the rugged tests of the outdoors and performs flealessly. While the warranty is only for 9 lives, I don't anticipate there being any longterm issues with this thang. Go get one, now! LIKED: Fit Bladders Padding Adjustable Lightweight (10oz empty, 10lbs full) tiger sponge Meow sensor […]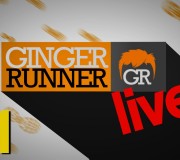 Coming to you LIVE from the great Pacific Northwest days after the Gorge 50k / 100k! With Billy Yang, Kimberley Teshima and your first look at the footage I shot while running the Gorge 50k! A very special thank you to James Varner and the whole Rainshadow Running crew for taking care of us and giving us a wonderfully unique racing experience. I will be back.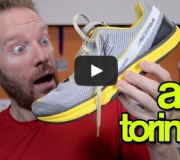 I got the chance to review the brand new Altra Torin 1.5 – Altra's follow up to the popular Torin cushioned trainer. I would say it was a small, but needed update with some smart tweaks that made for an overall more pleasant running experience for me. I like the new upper material. It's far more flexible and softer to the touch than the previous. The new lacing layout is vastly improved and really allows […]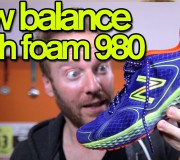 I finally got my feet into a pair of New Balance's new maximalist shoe, the New Balance Fresh Foam 980. Now I've known about this shoe for the last year and knew I'd want to try it as soon as it was dropped. I had high expectations, thanks in part to New Balance's excellent marketing campaign, but was sadly disappointed in the final product. The midsole material in this shoe is it's biggest selling […]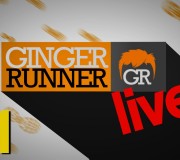 On this episode of Ginger Runner LIVE, we are joined by the wonderful Alicia Shay: Nutritionist, Nike Trail Elite Team Member, incredible athlete, coach, and much more! I ask her a number of questions ranging from proper daily diet for endurance athletes to proper race day nutrition tips. Alicia has a wealth of knowledge and drops some of it on our show. FOLLOW ALICIA: http://twitter.com/AliciaKShay http://runsmartproject.com/coaching/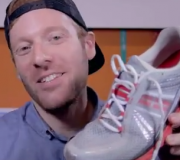 Ladies and gentlemen, I finally get to review the new Brooks PureConnect 3! (RunningShoes.com) I reviewed the original Brooks PureConnect and while I liked it for the most part, I had some issues with it after awhile. A lot of that original shoe carried on into round two, where not much was changed with the PureConnect 2. However, Brooks has incorporated a number of new changes in their third iteration and I have to say […]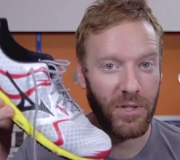 Ladies and gentlemen, the Mizuno Wave Hitogami (RunningShoes.com). It has been a number of years since I ran in a Mizuno shoe. I had real problems with the wave technology – the plastic layer in the heel – and couldn't get past it when I would wear the shoe. However, many of you have asked me to review them so I thought, why the hell not, let's try them again! And boy, I'm glad I […]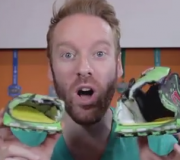 I love me some Newtons. I owe a lot of who I am as a runner now to getting into Newtons and dialing in my forefoot/midfoot strike. Now that I've been running a lot of trails and partaking in trail Ultramarathons, I was stoked to hear that Newton had been working on a new trail shoe called the BoCo AT (Boulder Colorado All Terrain?). Now that I've put some miles in the shoe, I'm pretty […]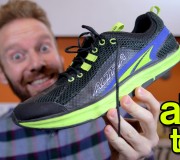 So after a few years of sending them emails, and dozens of you tweeting at them, Altra finally agreed to send me a couple of pairs of their shoes for review! I am stoked to have the opportunity to try these zero drop, wide toe boxed shoes of magic. Not only are they one of the few shoe manufacturers that work with zero drop technology, but they're fantastic at educating and promoting proper running form […]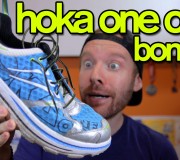 I finally did it. After years of anticipation, emails from viewers, and reaching out to the manufacturers, I am finally able to test and review some of the most unique and anticipated shoes yet: The Hoka One One Stinson Evo, The Bondi B 2 and the Rapa Nui 2. Each of these shoes has it's own character, benefits and flaws, so I'll let the videos do the talking. I will say that I was hugely […]
Tweets by @TheGingerRunner
CURRENT PRs
10k (TRAIL): 00:58:10
11k (TRAIL): 01:08:51
15k (TRAIL): 01:24:01
21k (TRAIL): 02:29:27
HALF MARATHON: 1:45:56
FULL MARATHON: 3:43:58
50k (TRAIL): 05:47:54
50m (TRAIL): 10:42:56
100k (TRAIL): 14:21:00