Browsing articles tagged with " 10k"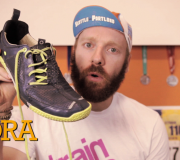 I love wearing the Skora Form all around in my daily life. While I've found the faults to interfere with the comfort of wearing them on regular long runs, I still find these shoes to be very comfortable for the day-to-day lifestyle as well as form/speed drills. I'm also not a big fan of the $185 price tag. However, they have a more affordable brother, the Base (which I have not tried). Have any of [...]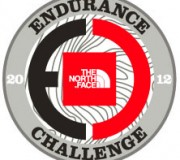 This last weekend, caked in mud, sweat and tears, I completed my very first ultra marathon – something I NEVER thought I'd be able do if you asked me a few years ago. This wasn't just any ultra, this was the insanity that was The North Face Endurance Challenge Championship 50k race in the Marin Headlands of San Francisco. By now, some of you may have heard the stories, the gossip, and the legends of [...]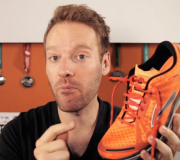 BROOKS PURE CONNECT I FINALLY get to review the Brooks PureConnect. Its a dynamite reduced-running shoe with a smooth, fast, flexible ride. The BioMogo is super soft and the shoe fills that niche of low-drop and extra-cushioned shoe nicely. The shoe felt narrow at first, right out of the box, but actually running in them proved they do expand enough to be comfortable (those with wider sized feet, try them on first. I've heard the [...]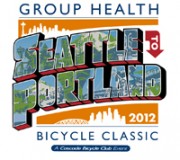 I'm pretty sure that I am crazy. I decided to take on a one-day double century bike ride smack dab in the middle of my marathon training schedule. Why? Because I thought it would be a fun challenge. I guess that's if you consider torturing your body and social life a "fun" challenge. THE HISTORY So the Seattle To Portland bike ride (STP as we call it) was my very first endurance challenge back when [...]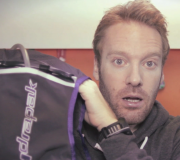 The Hydrapak E-Lite Hydration Vest is an extremely light weight hydration pack that has just enough room for all the essentials for a long trail run or even marathon. Sporting a 1liter bladder, the E-Lite vest gives you some piece of mind, knowing you'll have enough fluid for those longer run days. It's easy to refill, utilizing Hydrapak's notorious bladder system. While not as robust or comfortable as far more expensive hydration packs, this one [...]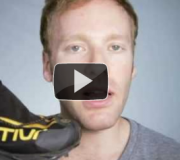 Here is the GingerRunner.com review of the La Sportiva Crosslite 2.0. After wearing them for a considerable number of trail runs on all sorts of surfaces, I stand by these shoes as a great addition to the trail runner line-up. They are light, sturdy, rugged as hell, and simple. While there are a few problems (laces, stiffness, height) they are outweighed by the shoe's ability to adapt to different trail running conditions. From the hard [...]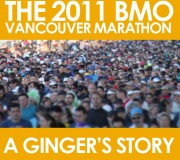 If anyone says marathons are easy, they deserve a punch in the balls (or groinal region). They're not. No matter how you spin it. Despite having trained long and hard for this, my third full marathon, it was by no means a walk (or run) in the park for me. In fact, it may have been my most difficult race yet both physically and mentally. TRAINING FOR THE RACE I started training for this race [...]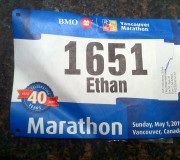 Twas the night before a marathon, and all through the house; Not a carb left uneaten, not even the giant pile of spaghetti, stacks of toast, or bagels with peanut butter. It's true. It's now the night before the Vancouver Marathon and it's time for our last pre-race "meal" (read: not a banana). As the marathon nerves creep in (don't worry, still converting them to fuel!) I can't help but reflect on the road that gets a [...]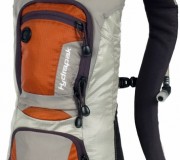 PRICE: $74.99 Long gone are the days of having to lug water bottles around with you on trails or stashing fuel in bushes on long training runs. There's been an onslaught of decent hydration packs on the market for the last few years, and even more recently some packs built with the ultra runner/trail runner in mind. The Hydrapak Selva is a decent addition to the fray – despite being primarily an off-road cyclist product [...]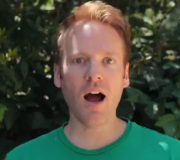 I'm running the BMO Vancouver Marathon Sunday morning and couldn't be more excited/nervous! I also talk about my pre-race tradition. What are some of YOURS? SUBSCRIBE to Ginger Runner's YouTube channel! Train Hard. Race Harder. Party Hardest.
Tweets by @TheGingerRunner
CURRENT RECORDS
10k (TRAIL): 00:58:10
11k (TRAIL): 01:08:51
15k (TRAIL): 01:24:01
21k (TRAIL): 02:29:27
HALF MARATHON: 1:47:42
FULL MARATHON: 3:43:58
50k (TRAIL): 05:47:54