Browsing articles tagged with " gravitas"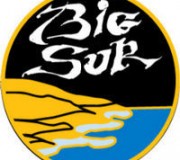 I may have whispered the word, "Wow", to myself hundreds of times in a 4 hour time-span. It was pretty much the only way to sum up my 2012 Big Sur Marathon experience. I mean, when you have 26.2 miles of rugged cliffsides, breathtaking ocean-views, quad-slamming hills, and brutally canted California coastal highway between the start and finish line, you're pretty much guaranteed of loving every second of the run. This marathon did not disappoint. […]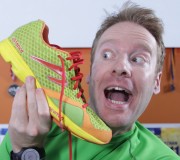 I'm pretty stoked that I finally get the chance to review Newton's brand new 2012 Distance Lightweight Trainer. This is a fantastic shoe from Newton and betters an already dynamite shoe from the 2011 line. I train in this shoe; I race in this shoe; I party in this shoe. There are a handful of changes to the 2012 model – which I cover in the video. While most of the changes may seem minor […]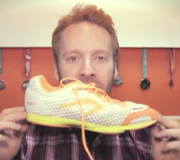 I really enjoy running in the Newton MV2 ("MV Squared"). This sucker is light and fast, exactly what it was designed to do. While I love it for anything from 5ks to 10ks (and it's capable of MUCH more), I haven't been able to wear it on anything longer than a half marathon without soreness. But that could be due to my weak, weak, ginger legs. One of the major changes from other Newton shoes is […]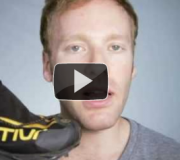 Here is the GingerRunner.com review of the La Sportiva Crosslite 2.0. After wearing them for a considerable number of trail runs on all sorts of surfaces, I stand by these shoes as a great addition to the trail runner line-up. They are light, sturdy, rugged as hell, and simple. While there are a few problems (laces, stiffness, height) they are outweighed by the shoe's ability to adapt to different trail running conditions. From the hard […]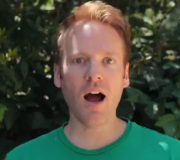 I'm running the BMO Vancouver Marathon Sunday morning and couldn't be more excited/nervous! I also talk about my pre-race tradition. What are some of YOURS? SUBSCRIBE to Ginger Runner's YouTube channel! Train Hard. Race Harder. Party Hardest.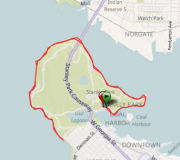 I don't know how I did it, but somehow I managed an average pace of 9:29 min/mile today on my 10 mile run, taking off an average of 35 seconds/mile from last weeks 10 mile run! I know those numbers don't seem like a lot, but to me they are HUGE!  Am I elated about this? HELL YES I am! Am I shocked? Yup. Am I hoping this is the beginning of something good? Absolutely! […]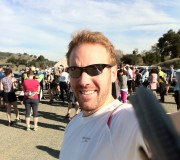 What's the best way to prep for a race the day before the gun? Drink beer. Amazing, high alcohol percentaged beer. And that's exactly what I did the night before the Pacific Coast Trail Run's Malibu Creek 10k. Way to go, Ginger. I think you found the secret to a new PR! So I signed up for this 10k pretty late – if I remember correctly it was about a week or 2 before the […]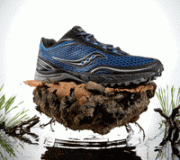 Runner's World magazine has awarded the Saucony ProGrid Peregrine – you might call it the Kinvara of the trails – the "Editor's Choice" award. This shoe went from a moderate curiosity to an outright need for me after doing some more research on the shoe. Right now, I'm doing a lot of trail running (I have a 10k race this Sunday). I hit the trail at least twice a week as a part of my […]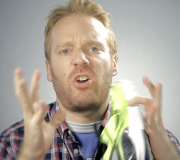 Here is the GingerRunner.com review of the Saucony ProGrid Kinvara. After running in the shoe for awhile, I do have to say that I like it and think it's a fantastic reduced running shoe. The Kinvara does a lot of things well, but not everything right. As a hugely affordable entry into the reduced running shoe market, I would highly recommend the Kinvara. While I'd still choose my Newtons over the Kinvara, it represents a […]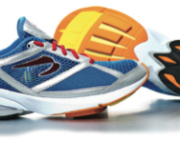 Here's my comprehensive review of the Newton Gravitas. It's a fantastic model from Newton, a relatively new boutique brand to the running world. With forefoot lug technology, these shoes strive to be the best for forefoot/midfoot runners hoping to better their stride, increase their speed and comfort. I love them. I've been wearing newtons for about 6 months now (this is my second pair) and I rarely find myself running in my other shoe options. There […]
Tweets by @TheGingerRunner
CURRENT PRs
10k (TRAIL): 00:58:10
11k (TRAIL): 01:08:51
15k (TRAIL): 01:24:01
21k (TRAIL): 02:29:27
HALF MARATHON: 1:45:56
FULL MARATHON: 3:43:58
50k (TRAIL): 05:47:54
50m (TRAIL): 10:42:56
100k (TRAIL): 14:21:00