Browsing articles tagged with " new balance"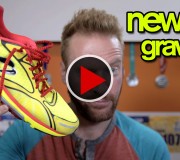 2014 NEWTON GRAVITY III Well, i finally get my sweet lil ginger feet into a pair of the 2014 Newtons and am pleasantly surprised after that whole Newton BOCO AT debacle. These shoes return to what I know and love about the newton lug system, even bettering an already solid platform by adding a 5th lug and adjusting the midfoot lug box. Really have to say I enjoy these shoes a LOT! The 5th lug […]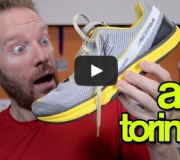 I got the chance to review the brand new Altra Torin 1.5 – Altra's follow up to the popular Torin cushioned trainer. I would say it was a small, but needed update with some smart tweaks that made for an overall more pleasant running experience for me. I like the new upper material. It's far more flexible and softer to the touch than the previous. The new lacing layout is vastly improved and really allows […]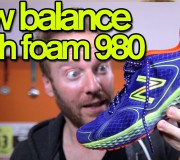 I finally got my feet into a pair of New Balance's new maximalist shoe, the New Balance Fresh Foam 980. Now I've known about this shoe for the last year and knew I'd want to try it as soon as it was dropped. I had high expectations, thanks in part to New Balance's excellent marketing campaign, but was sadly disappointed in the final product. The midsole material in this shoe is it's biggest selling […]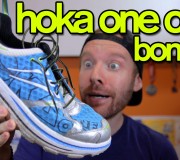 I finally did it. After years of anticipation, emails from viewers, and reaching out to the manufacturers, I am finally able to test and review some of the most unique and anticipated shoes yet: The Hoka One One Stinson Evo, The Bondi B 2 and the Rapa Nui 2. Each of these shoes has it's own character, benefits and flaws, so I'll let the videos do the talking. I will say that I was hugely […]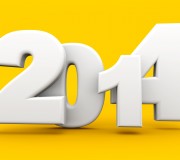 2013 was amazing for me. After taking a nice long holiday break to let my mind and body reset, I'm back and ready to set some goals! Here are my running resolutions for 2014. In the comments of this video, let me know YOUR resolutions/goals for the year and let's keep each other on track! HAPPY NEW YEAR!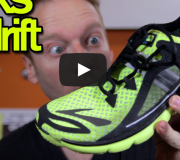 So the Brooks PureDrift (http://runningshoes.com/mens-brooks-puredrift/nightlife-black-euro-blue-silver) has been out for some time now, but I've wanted to get my feet into it since it's release. FINALLY, I have the chance to review them and while they're a fun, fast shoe that really caters to light, efficient and fast runners, they have some issues that bug me. While the upper is soft, light and comfortable, it bunches in the toe box. While the toe box is wide […]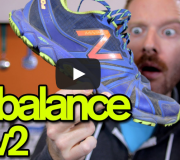 It's been awhile, but I finally put my feet back into some New Balance goodness. The best part about the 1010v2 (http://runningshoes.com/mens-new-balance-1010-v2/blue-yellow) is that I LOVE THEM! Seriously, they have everything I want and need in a trail shoe and hit the mark on all accounts. They are light, flexibile, have an amazing toe box, a comfortable upper, some protection underneath, and just feel nimble and awesome. The only negatives are that they could potentially […]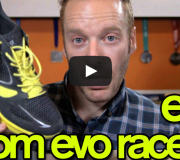 So, Ecco recently contact me and asked if I'd like to review a pair of their BIOM Evo Racer Lite. Never one to turn down the opportunity to review a new pair of kicks, I obliged, not fully sure of what I would get. I am happy to report that I have enjoyed my time in the Evo Racers more than I expected I would. They are a fast, responsive 5mm drop shoe utilizing a […]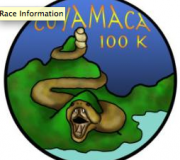 It was early in my second loop that my world started to crumble. Almost in an instant, I went from feeling strong and confident to pure death-march. My legs had felt like lead pipes dragging giant cinder blocks being hammered by pick-axes from below for miles. My stomach wanted to wretch all of it's contents across the beautiful tall golden grass that surrounded me for miles in every direction. I had a decision to make: […]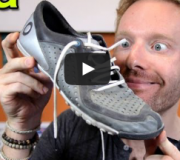 The fine folks over at Skora Running sent me a pair of their relatively new Core model. Having reviewed their Form model, I knew that I was going to get a quality pair of minimal footwear and was anxious to see how they compared. Well, I'm happy to say that the Core is a solid shoe with a number of improvements over the Form and an all-around fantastic quality shoe for those looking for a […]
Tweets by @TheGingerRunner
CURRENT PRs
10k (TRAIL): 00:58:10
11k (TRAIL): 01:08:51
15k (TRAIL): 01:24:01
21k (TRAIL): 02:29:27
HALF MARATHON: 1:45:56
FULL MARATHON: 3:43:58
50k (TRAIL): 05:47:54
50m (TRAIL): 10:42:56
100k (TRAIL): 14:21:00