Browsing articles tagged with " review"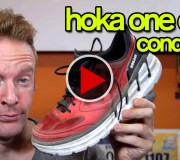 I'll be honest, I'm a fan of Hokas. After all these miles, I have found that I thoroughly enjoy the move into maximalist shoes – shoes that provide an extra amount of midsole cushioning. While I spend a lot of my time running in more minimal, lower drop shoes for all sorts of runs (technical trail & roads), I think rotating into a soft maximal shoe from time to time can benefit you in multiple […]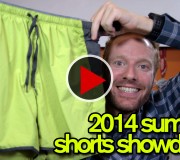 It's almost summer, the sun is coming out and the heat is turning up. It's the perfect time for me to compare some of my favorite shorts of the season! All of the shorts that I compare today have cool innovative features, plenty of storage for the long runs, and are plenty comfortable. These shorts bridge the price spectrum from crazy expensive to far more affordable. However I will say that if you are looking […]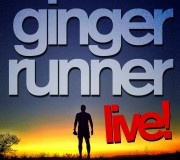 On today's episode we are joined by the one and only, Jimmy Dean Freeman. Not only is he a SoCal legend – creator of the SoCal Coyotes, ultramarathon runner extraordinair, and local coach – but he's also undertaking something very few humans have even attempted. He calls it the Original Six Hundo Challenge. Running 6 100 mile races over the course of a few weeks. In a row. In one season. INSANE. We're talking Old […]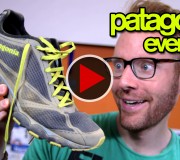 I've been a big fan of Patagonia gear for years now and recently started getting into their trail running line. Last year I remember hearing rumors of a new trail shoe that would sport a cushioned midsole and light, flexible upper. When they announced the EVERlong, I got excited. When they mentioned that ultramarathon super-star, Jeff Browning, had a hand in it's creation, I got REALLY excited. Now that I've put quite a few miles […]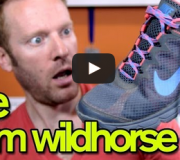 NIKE ZOOM TERRA KIGER Despite having issues with Nike kicks in the past, both the Nike Zoom Terra Kiger and Zoom Wildhorse blew my mind w/ awesome. This particular model shares a large number of similarities with the Wildhorse, but I would consider it the "race" version. Things that I like include it's light weight (~8oz), it's flexibility, the burrito-style upper, the upper materials, the grip & outsole and it's looks. All of these factors […]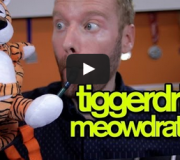 I finally got my paws on the highly anticipated Catpack TiggerDripper Meowdration 10L hydration pack. This thing is PURRRFECT for all sorts of trail running and meowrathons. It stands the rugged tests of the outdoors and performs flealessly. While the warranty is only for 9 lives, I don't anticipate there being any longterm issues with this thang. Go get one, now! LIKED: Fit Bladders Padding Adjustable Lightweight (10oz empty, 10lbs full) tiger sponge Meow sensor […]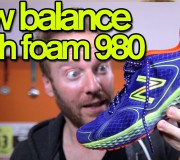 I finally got my feet into a pair of New Balance's new maximalist shoe, the New Balance Fresh Foam 980. Now I've known about this shoe for the last year and knew I'd want to try it as soon as it was dropped. I had high expectations, thanks in part to New Balance's excellent marketing campaign, but was sadly disappointed in the final product. The midsole material in this shoe is it's biggest selling […]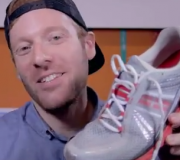 Ladies and gentlemen, I finally get to review the new Brooks PureConnect 3! (RunningShoes.com) I reviewed the original Brooks PureConnect and while I liked it for the most part, I had some issues with it after awhile. A lot of that original shoe carried on into round two, where not much was changed with the PureConnect 2. However, Brooks has incorporated a number of new changes in their third iteration and I have to say […]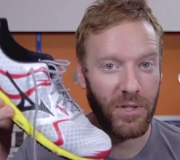 Ladies and gentlemen, the Mizuno Wave Hitogami (RunningShoes.com). It has been a number of years since I ran in a Mizuno shoe. I had real problems with the wave technology – the plastic layer in the heel – and couldn't get past it when I would wear the shoe. However, many of you have asked me to review them so I thought, why the hell not, let's try them again! And boy, I'm glad I […]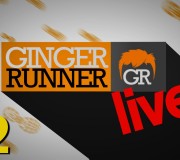 Tonight, we talk about race recovery and some of the best methods for helping you body bounce back after a brutal beating. Chris Vargo offers an elite perspective, Mile Long Legs joins us to offer a female perspective and we have a top 5 steps to recovery. Enjoy the episode, and we'll see you LIVE next week!
Tweets by @TheGingerRunner
CURRENT PRs
10k (TRAIL): 00:58:10
11k (TRAIL): 01:08:51
15k (TRAIL): 01:24:01
21k (TRAIL): 02:29:27
HALF MARATHON: 1:45:56
FULL MARATHON: 3:43:58
50k (TRAIL): 05:47:54
50m (TRAIL): 10:42:56
100k (TRAIL): 14:21:00