Browsing articles tagged with " salomon"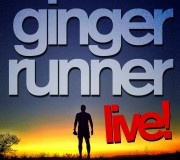 I am joined by Adam Campbell to talk about his incredible experience at the 2014 Hardrock100 a few weeks back. Not only did Adam place 3rd overall, he faced incredible storms, insane mountains and was even struck by lightning. This guy is a BEAST! FOLLOW ME ON ALL THE SOCIAL NETWORKS: http://twitter.com/TheGingerRunner http://facebook.com/TheGingerRunner http://instagram.com/ethannewberry SUBSCRIBE to this channel: http://bit.ly/subGINGERRUNNER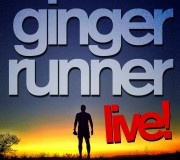 On today's episode of Ginger Runner LIVE, I get inspired from my recent weekend enjoying the outdoors. I talk about my recent exploits camping and running and find inspiration to seek out new Run Adventures. I come up with a list of some of my dream running destinations and read off some of yours as well. I will have to continue to come back to this episode and check off locations on the list and […]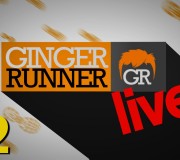 On Ginger Runner LIVE #3, we interview the legendary Gary Robbins, talk about his HURT 100 victory, showcase some new segments, and GIVE AWAY A BRAND NEW PAIR OF RUNNING SHOES courtesy of http://RunningShoes.com! FOLLOW GARY: http://twitter.com/gary_robbins http://GaryRobbins.ca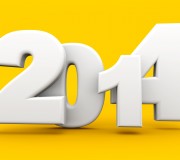 2013 was amazing for me. After taking a nice long holiday break to let my mind and body reset, I'm back and ready to set some goals! Here are my running resolutions for 2014. In the comments of this video, let me know YOUR resolutions/goals for the year and let's keep each other on track! HAPPY NEW YEAR!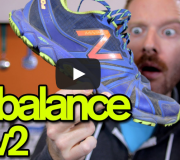 It's been awhile, but I finally put my feet back into some New Balance goodness. The best part about the 1010v2 (http://runningshoes.com/mens-new-balance-1010-v2/blue-yellow) is that I LOVE THEM! Seriously, they have everything I want and need in a trail shoe and hit the mark on all accounts. They are light, flexibile, have an amazing toe box, a comfortable upper, some protection underneath, and just feel nimble and awesome. The only negatives are that they could potentially […]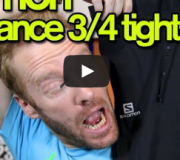 I am a confident, heterosexual man who fully embraces the idea of wearing running tights. To even further the anty, let's crop those tights about a 1/4 of the way up the legs. Boom. MANPRIS. And yes, I rock them and I love them. These MANPRIS (I love all-caps) are the best I've worn yet. They're light, breathable but still manage to provide enough coverage and warmth during colder runs. Really the main thing you […]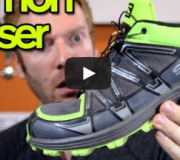 The last shoe review I dropped was the Newton Energy NR, one of my favorite road shoes of 2013. I thought I'd drop a trail shoe this round. Not just any trail shoe, but the BEAST that is the Salomon Fellraiser! This thing was built for rough conditions and muddy trails. The extremely aggressive outsole, the beefy upper and all the elements that make this shoe a tank combine to provide a protected, secure ride […]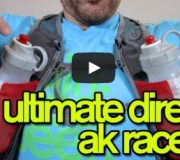 The Ultimate Direction Anton Krupicka Race Vest is one of my top choices for minimal hydration solutions. When I heard UD was coming out with a signature series of packs and had worked closely with the likes of Anton Krupicka & Scott Jurek, I knew I'd have to try them out and put them through the Ginger Runner gauntlet. After seeing a number of runners in various races sport the pack, I visited my friends […]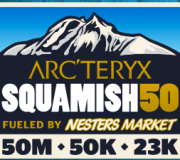 As we passed her, body slumped over, hands on knees, looking absolutely destitute, I put a hand on her shoulder and asked, "Are you ok? Do you need anything?" with a slight hint of concern. Her face turned to mine and her eyes revealed just how far down her own rabbit hole she had fallen. A quiet, polite voice slowly returned with, "Uhh, I'm ok. Thanks though." I held her space-gaze a moment longer in […]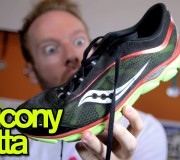 If you've followed me for awhile, you know how much I love the Saucony Kinvara 3. This shoe is Saucony's response to a more minimal, zero-drop, cushioned version of the Kinvara. The question is whether it lives up to the hype. Well, all-in-all, the shoe is pretty dynamite, but not without it's faults – and the faults are make or break for me. While it is an extremely light, zero-drop shoe with an amazingly comfortable […]
Tweets by @TheGingerRunner
CURRENT PRs
10k (TRAIL): 00:58:10
11k (TRAIL): 01:08:51
15k (TRAIL): 01:24:01
21k (TRAIL): 02:29:27
HALF MARATHON: 1:45:56
FULL MARATHON: 3:43:58
50k (TRAIL): 05:47:54
50m (TRAIL): 10:42:56
100k (TRAIL): 14:21:00