Browsing articles tagged with " training"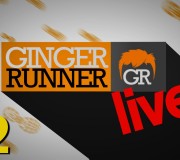 I am joined by Brandon Wood, creator of The Gearist. We talk shoes, running gait and how to pick the best pair for you! This show is NOT TO BE MISSED! 2 shoe geeks talking about shoes?? yes, please!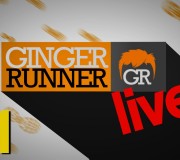 On today's episode of Ginger Runner LIVE, I welcome back Sally McRae (Nike) and Billy Yang to talk about staying positive and running happy. Leave your questions in the comments below!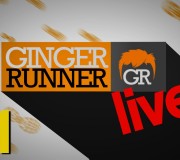 On this episode of Ginger Runner LIVE, we are joined by the wonderful Alicia Shay: Nutritionist, Nike Trail Elite Team Member, incredible athlete, coach, and much more! I ask her a number of questions ranging from proper daily diet for endurance athletes to proper race day nutrition tips. Alicia has a wealth of knowledge and drops some of it on our show. FOLLOW ALICIA: http://twitter.com/AliciaKShay http://runsmartproject.com/coaching/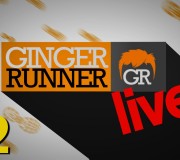 Ethan Newberry is joined by Chris Vargo, Billy Yang and Sally McRae to talk about Chris' win at Way Too Cool 50k, we talk race strategy, and Billy & Ethan talk about the LA Marathon – the hottest in the last decade!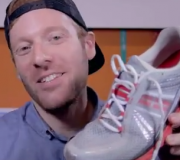 Ladies and gentlemen, I finally get to review the new Brooks PureConnect 3! (RunningShoes.com) I reviewed the original Brooks PureConnect and while I liked it for the most part, I had some issues with it after awhile. A lot of that original shoe carried on into round two, where not much was changed with the PureConnect 2. However, Brooks has incorporated a number of new changes in their third iteration and I have to say […]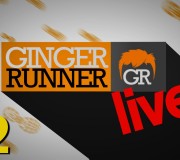 Tonight Chris Vargo and I are joined by the talented Sally McRae (Nike Elite) to talk about her recent SoB50/50 second place finish as well as drop some serious knowledge on those who are training for their first half marathon, full marathon or first ultramarathon. This is a must-see episode! We also debut the new Just The Tip segment with Vargo and premiere the Runner's Rant segment. I get to do a Quicky Question Quiz […]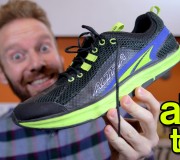 So after a few years of sending them emails, and dozens of you tweeting at them, Altra finally agreed to send me a couple of pairs of their shoes for review! I am stoked to have the opportunity to try these zero drop, wide toe boxed shoes of magic. Not only are they one of the few shoe manufacturers that work with zero drop technology, but they're fantastic at educating and promoting proper running form […]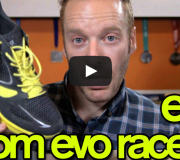 So, Ecco recently contact me and asked if I'd like to review a pair of their BIOM Evo Racer Lite. Never one to turn down the opportunity to review a new pair of kicks, I obliged, not fully sure of what I would get. I am happy to report that I have enjoyed my time in the Evo Racers more than I expected I would. They are a fast, responsive 5mm drop shoe utilizing a […]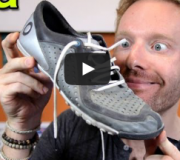 The fine folks over at Skora Running sent me a pair of their relatively new Core model. Having reviewed their Form model, I knew that I was going to get a quality pair of minimal footwear and was anxious to see how they compared. Well, I'm happy to say that the Core is a solid shoe with a number of improvements over the Form and an all-around fantastic quality shoe for those looking for a […]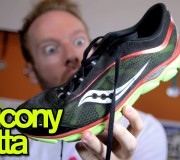 If you've followed me for awhile, you know how much I love the Saucony Kinvara 3. This shoe is Saucony's response to a more minimal, zero-drop, cushioned version of the Kinvara. The question is whether it lives up to the hype. Well, all-in-all, the shoe is pretty dynamite, but not without it's faults – and the faults are make or break for me. While it is an extremely light, zero-drop shoe with an amazingly comfortable […]
Tweets by @TheGingerRunner
CURRENT PRs
10k (TRAIL): 00:58:10
11k (TRAIL): 01:08:51
15k (TRAIL): 01:24:01
21k (TRAIL): 02:29:27
HALF MARATHON: 1:45:56
FULL MARATHON: 3:43:58
50k (TRAIL): 05:47:54
50m (TRAIL): 10:42:56
100k (TRAIL): 14:21:00