Browsing articles tagged with " ultra"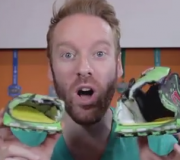 I love me some Newtons. I owe a lot of who I am as a runner now to getting into Newtons and dialing in my forefoot/midfoot strike. Now that I've been running a lot of trails and partaking in trail Ultramarathons, I was stoked to hear that Newton had been working on a new trail shoe called the BoCo AT (Boulder Colorado All Terrain?). Now that I've put some miles in the shoe, I'm pretty […]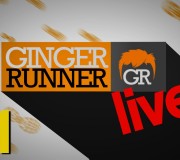 Our very first episode! I love working through technical glitches! I am also joined by the amazing Chris Vargo!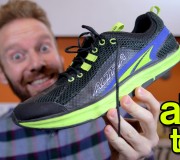 So after a few years of sending them emails, and dozens of you tweeting at them, Altra finally agreed to send me a couple of pairs of their shoes for review! I am stoked to have the opportunity to try these zero drop, wide toe boxed shoes of magic. Not only are they one of the few shoe manufacturers that work with zero drop technology, but they're fantastic at educating and promoting proper running form […]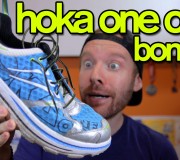 I finally did it. After years of anticipation, emails from viewers, and reaching out to the manufacturers, I am finally able to test and review some of the most unique and anticipated shoes yet: The Hoka One One Stinson Evo, The Bondi B 2 and the Rapa Nui 2. Each of these shoes has it's own character, benefits and flaws, so I'll let the videos do the talking. I will say that I was hugely […]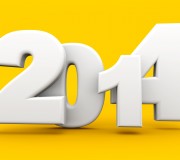 2013 was amazing for me. After taking a nice long holiday break to let my mind and body reset, I'm back and ready to set some goals! Here are my running resolutions for 2014. In the comments of this video, let me know YOUR resolutions/goals for the year and let's keep each other on track! HAPPY NEW YEAR!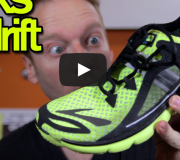 So the Brooks PureDrift (http://runningshoes.com/mens-brooks-puredrift/nightlife-black-euro-blue-silver) has been out for some time now, but I've wanted to get my feet into it since it's release. FINALLY, I have the chance to review them and while they're a fun, fast shoe that really caters to light, efficient and fast runners, they have some issues that bug me. While the upper is soft, light and comfortable, it bunches in the toe box. While the toe box is wide […]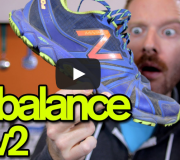 It's been awhile, but I finally put my feet back into some New Balance goodness. The best part about the 1010v2 (http://runningshoes.com/mens-new-balance-1010-v2/blue-yellow) is that I LOVE THEM! Seriously, they have everything I want and need in a trail shoe and hit the mark on all accounts. They are light, flexibile, have an amazing toe box, a comfortable upper, some protection underneath, and just feel nimble and awesome. The only negatives are that they could potentially […]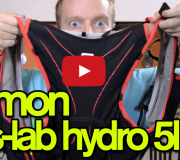 After a lot of deliberation regarding which pack to get as my next review pack, I opted for the new Salomon 5L S-Lab pack. I couldn't be more happy with my decision. This pack is PERFECT for those runners looking for something extremely light and minimal, though not lacking in the storage department. This pack is crazy comfortable, extremely nimble, fits like a glove, has plenty of room for multiple bottles, some layers, nutrition, a […]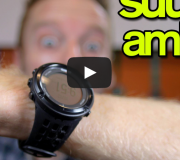 So i've been rocking the Ambit2 for a few months now in hopes of getting a good idea of how this watch compares to not only the original Ambit but also the Garmin Fenix. After a number of issues with the Garmin Fenix dropping signal, restarting and failing despite plenty of battery life, I knew it was time to switch to another watch. Now remember, this watch is primarily for adventure runners, ultra runners, explorers, […]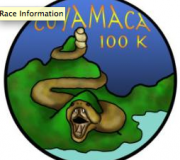 It was early in my second loop that my world started to crumble. Almost in an instant, I went from feeling strong and confident to pure death-march. My legs had felt like lead pipes dragging giant cinder blocks being hammered by pick-axes from below for miles. My stomach wanted to wretch all of it's contents across the beautiful tall golden grass that surrounded me for miles in every direction. I had a decision to make: […]
Tweets by @TheGingerRunner
CURRENT PRs
10k (TRAIL): 00:58:10
11k (TRAIL): 01:08:51
15k (TRAIL): 01:24:01
21k (TRAIL): 02:29:27
HALF MARATHON: 1:45:56
FULL MARATHON: 3:43:58
50k (TRAIL): 05:47:54
50m (TRAIL): 10:42:56
100k (TRAIL): 14:21:00