Browsing articles tagged with " walk"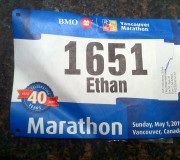 Twas the night before a marathon, and all through the house; Not a carb left uneaten, not even the giant pile of spaghetti, stacks of toast, or bagels with peanut butter. It's true. It's now the night before the Vancouver Marathon and it's time for our last pre-race "meal" (read: not a banana). As the marathon nerves creep in (don't worry, still converting them to fuel!) I can't help but reflect on the road that gets a […]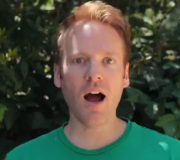 I'm running the BMO Vancouver Marathon Sunday morning and couldn't be more excited/nervous! I also talk about my pre-race tradition. What are some of YOURS? SUBSCRIBE to Ginger Runner's YouTube channel! Train Hard. Race Harder. Party Hardest.
Tweets by @TheGingerRunner
CURRENT PRs
10k (TRAIL): 00:58:10
11k (TRAIL): 01:08:51
15k (TRAIL): 01:24:01
21k (TRAIL): 02:29:27
HALF MARATHON: 1:45:56
FULL MARATHON: 3:43:58
50k (TRAIL): 05:47:54
50m (TRAIL): 10:42:56
100k (TRAIL): 14:21:00